What a way to find

That such hurt could bring you

Greater peace of mind

Bring me peace of mind
Above & Beyond - Peace of Mind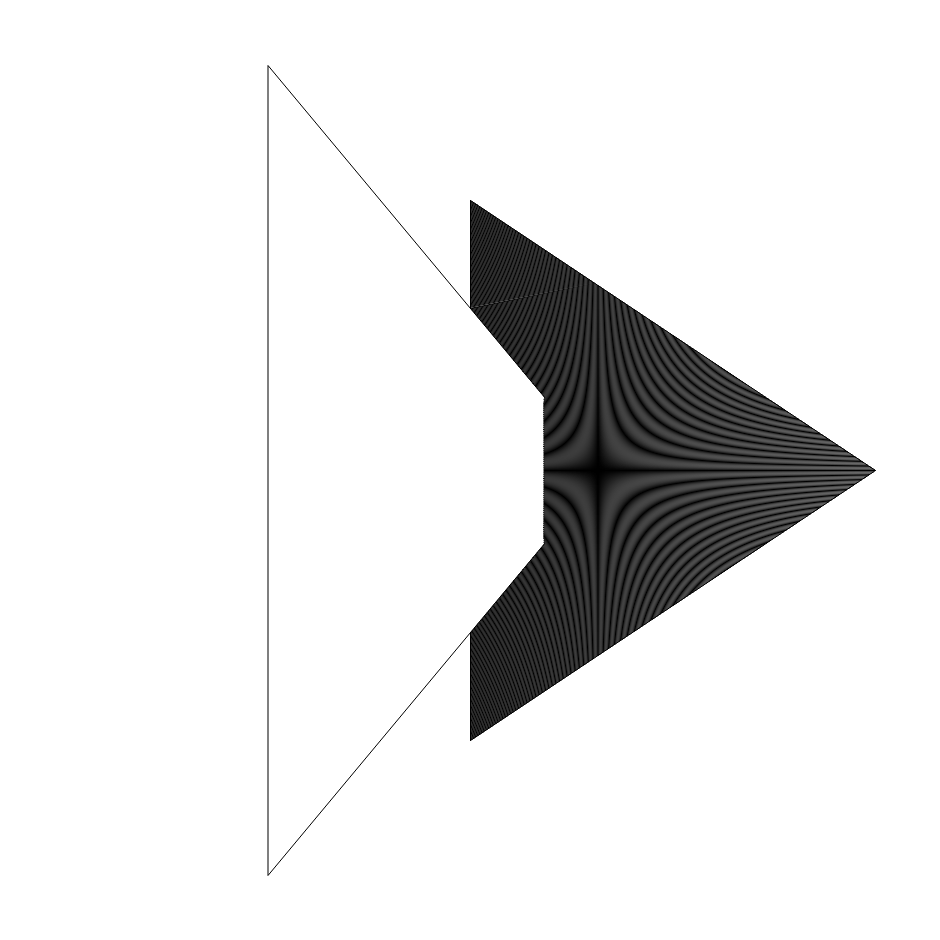 Moiré patterns from generating filling lines from un-projected polygons, then applying the 3d projection to the results.
To fix this, filling lines should be generated using projected polygons.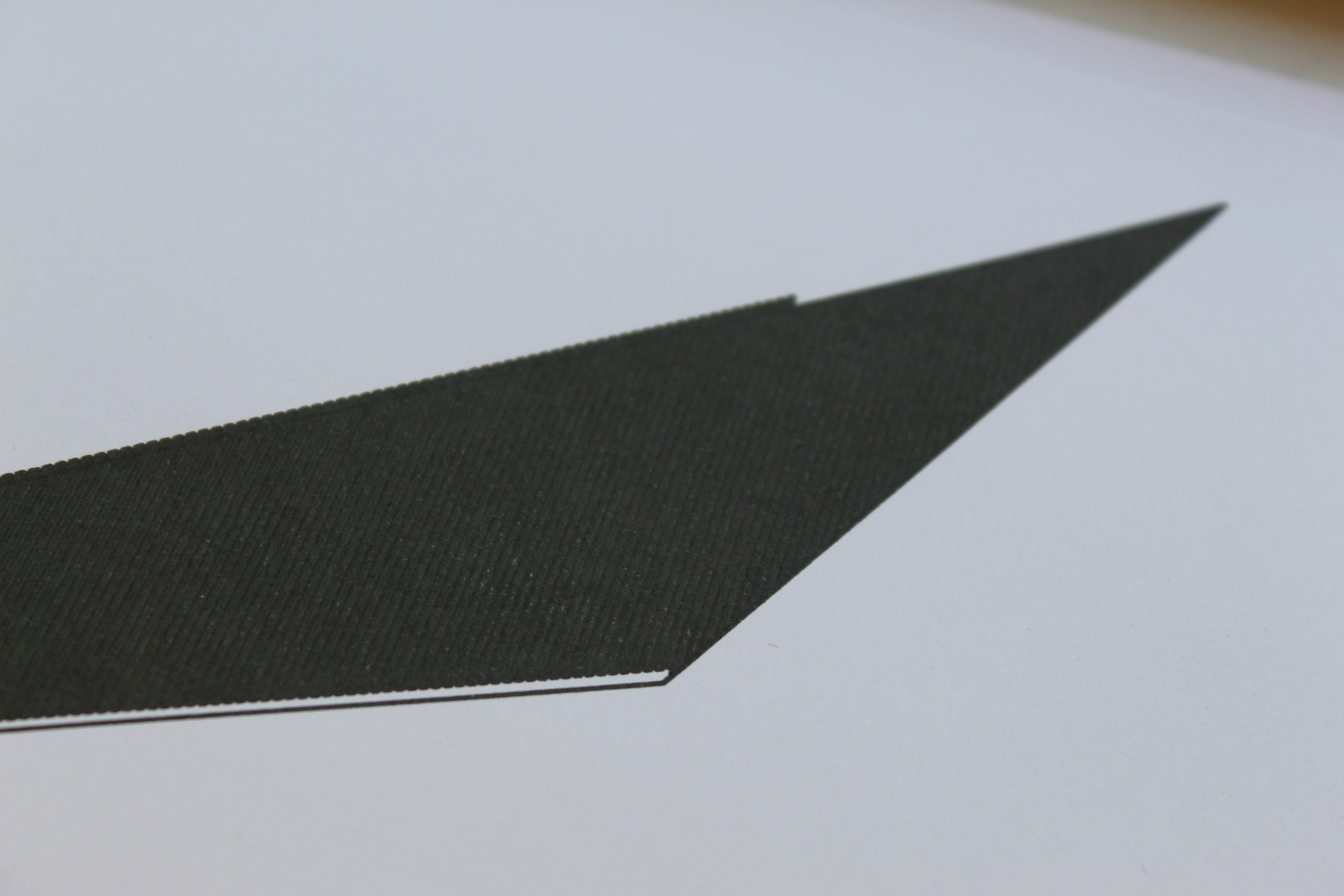 Plotter polygon fill, small error introduced after each new line.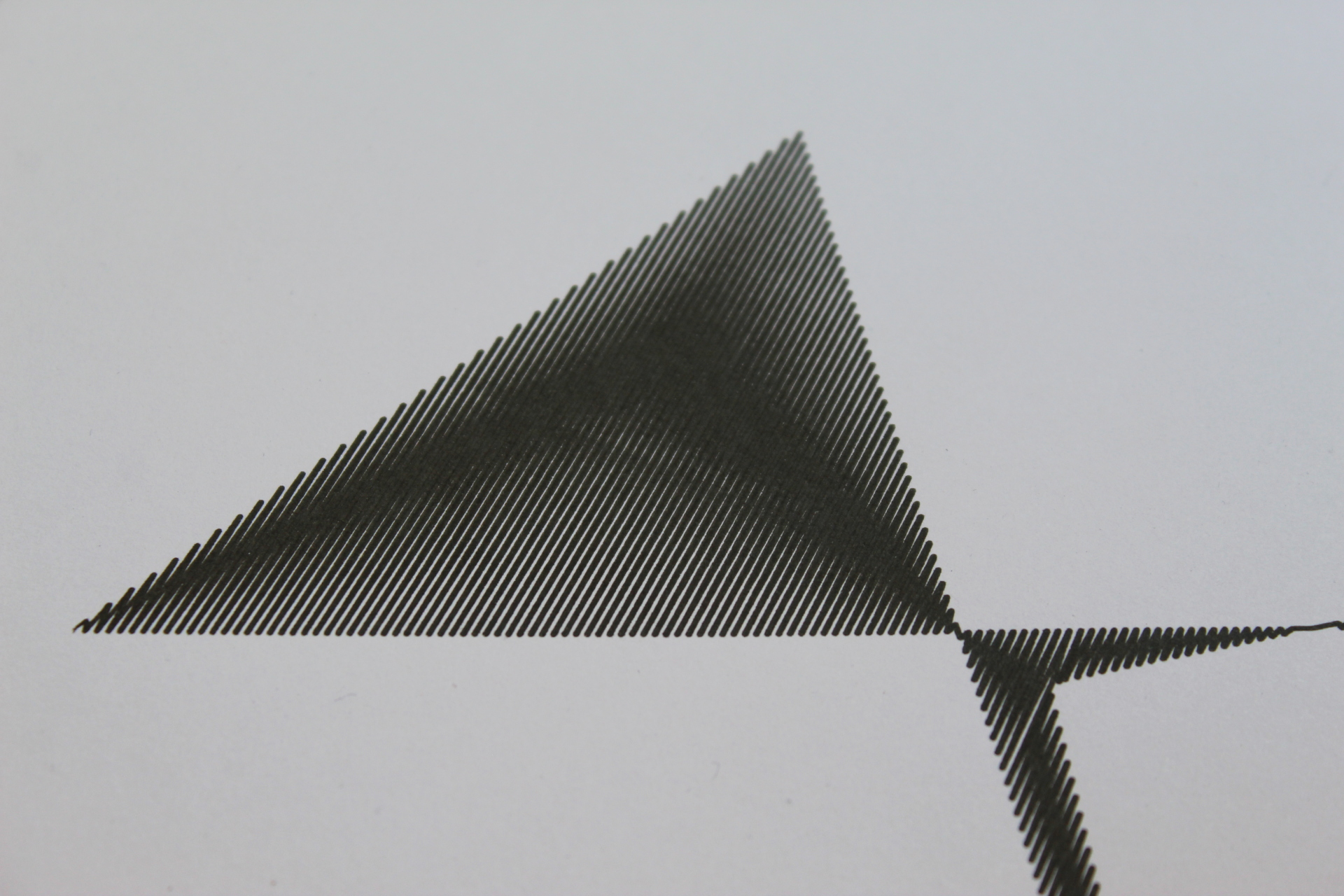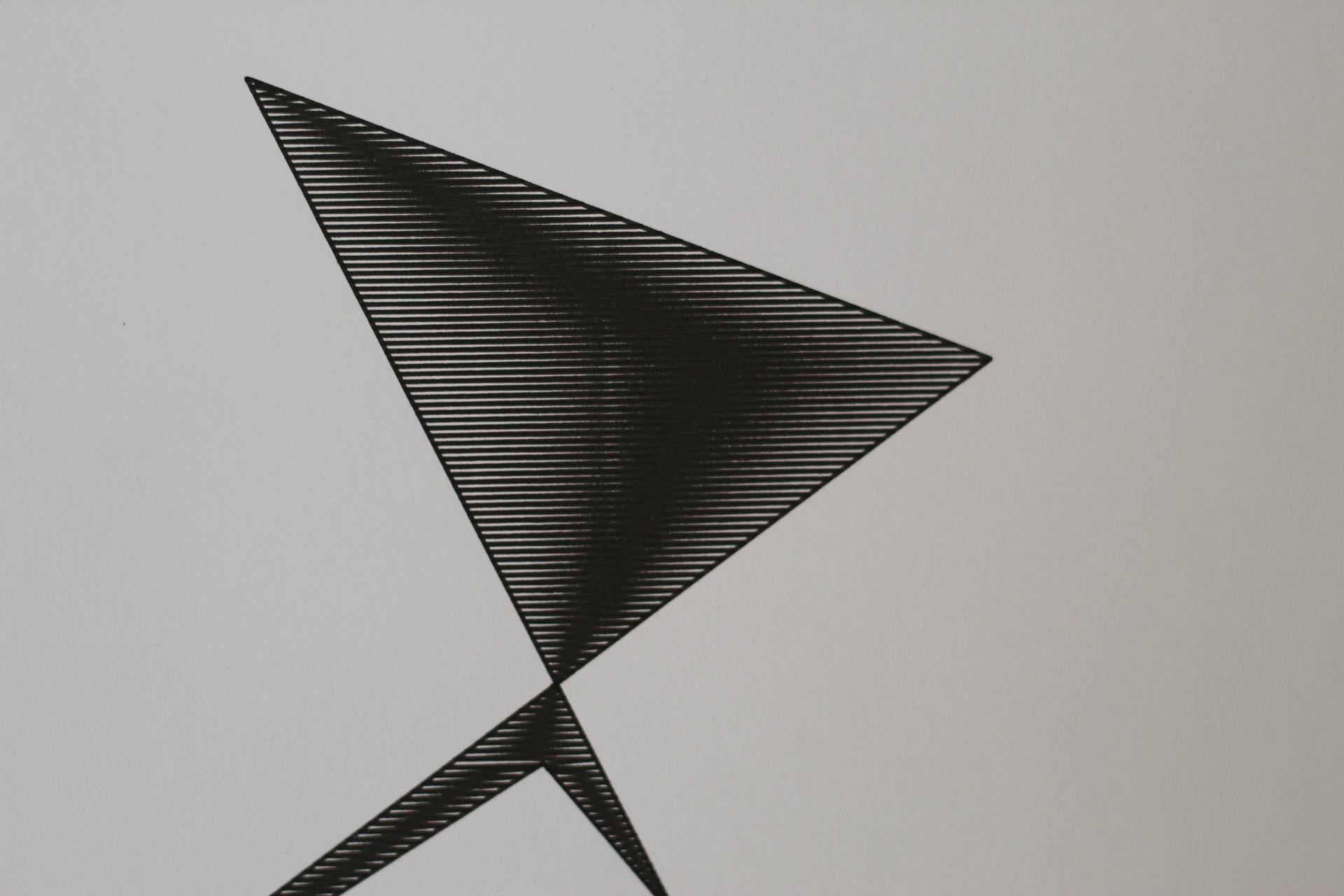 Plotter polygon fill, line joining threshold too large.
Perspective projection without clipping the resulting lines in the z axis.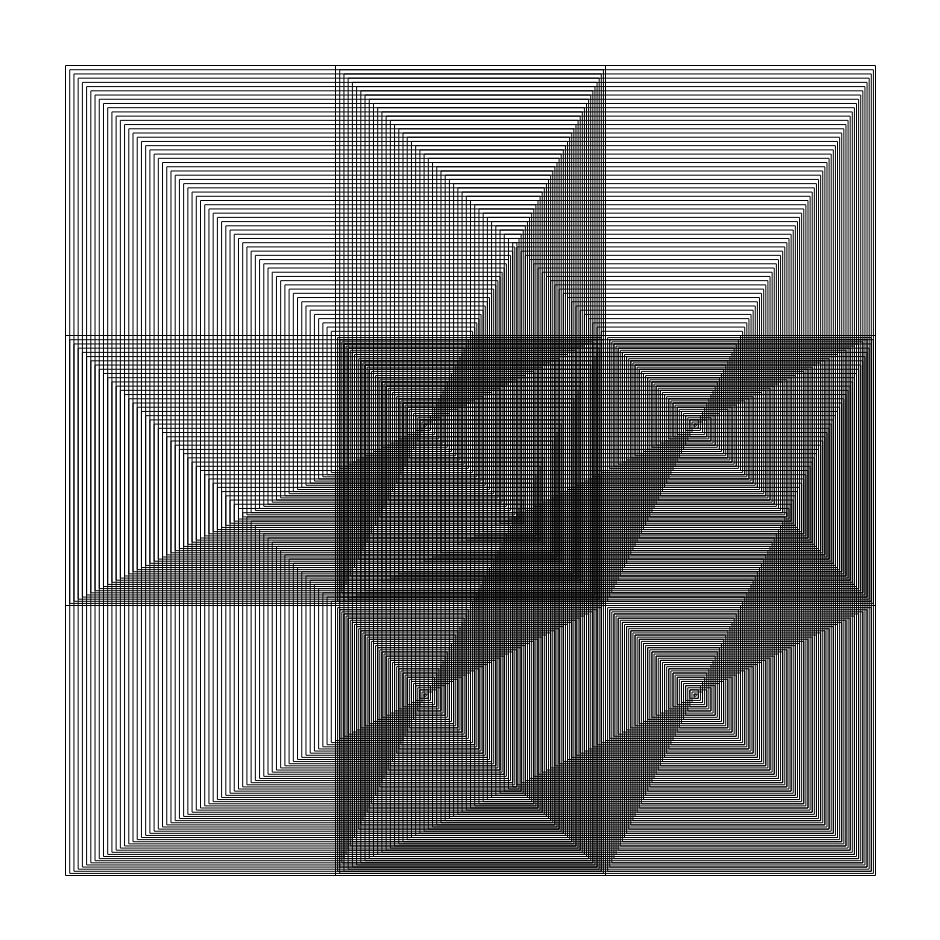 Calculating inset outlines of polygons, not stopping once they overlap or move outside the polygon.
Boolean operations on polygons generated from letter shapes.
Generating Apollonian Gaskets using Descartes' Theorem.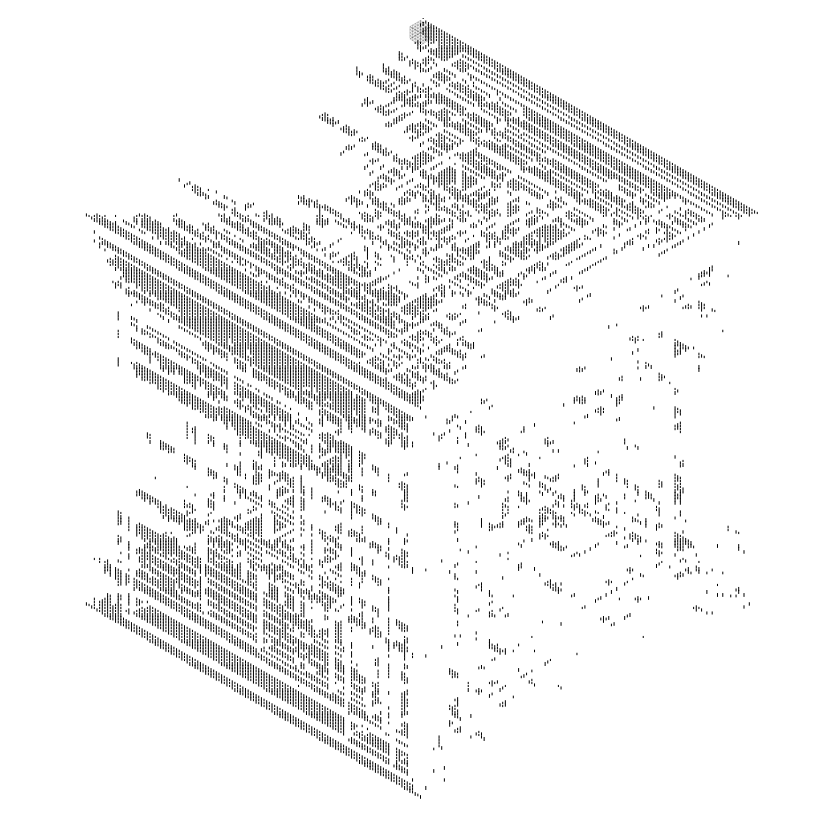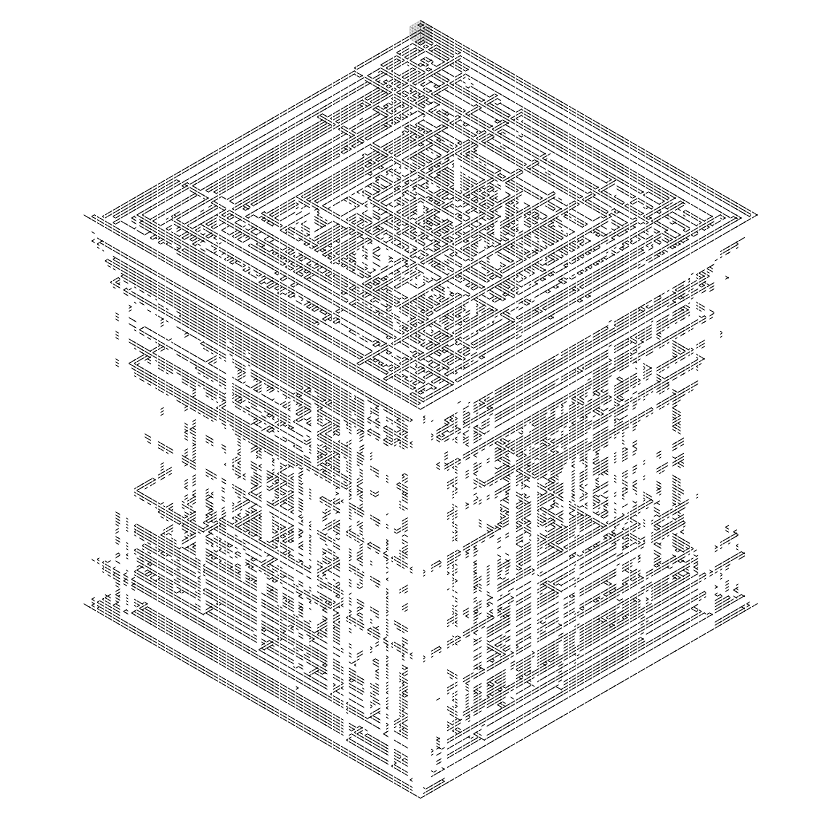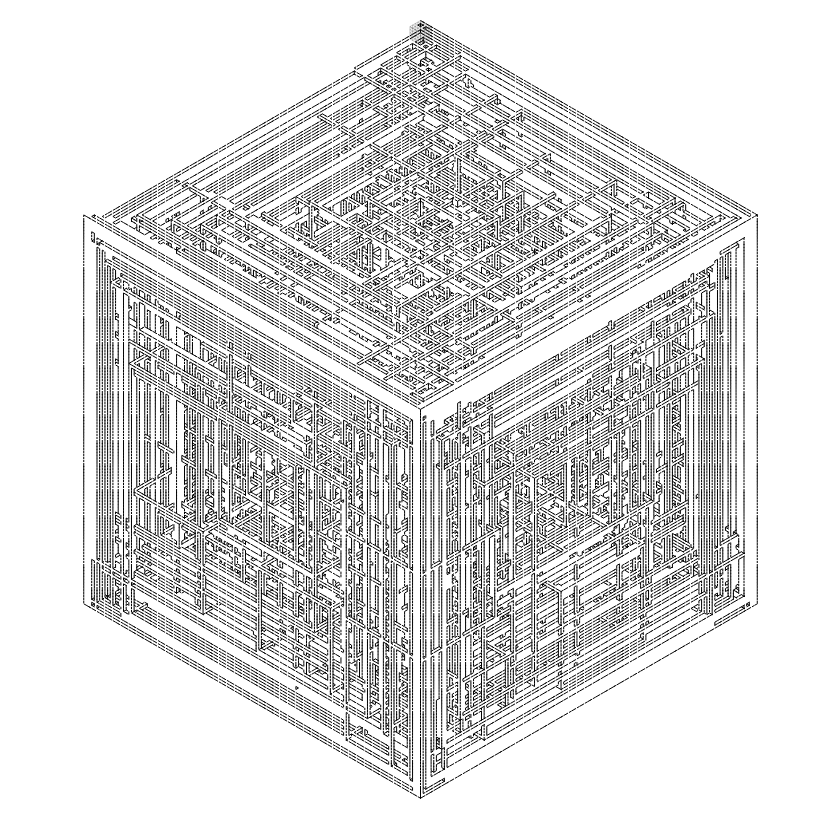 Rounding errors when computing the start and end points of isometric outlines.